Typical application examples:



XY tables, tool changing systems.


Pallets storage, pick and place systems and robots.


Transport, internal movement and orientation systems.


Synchronous and follow-up systems.


Pointing and alignment systems, both angular and linear.


Remote adjustment, remote controls, limit-switch positioning and adjustable reference points.


Change of format systems.


Measurement instruments.


Conveyor belts.


.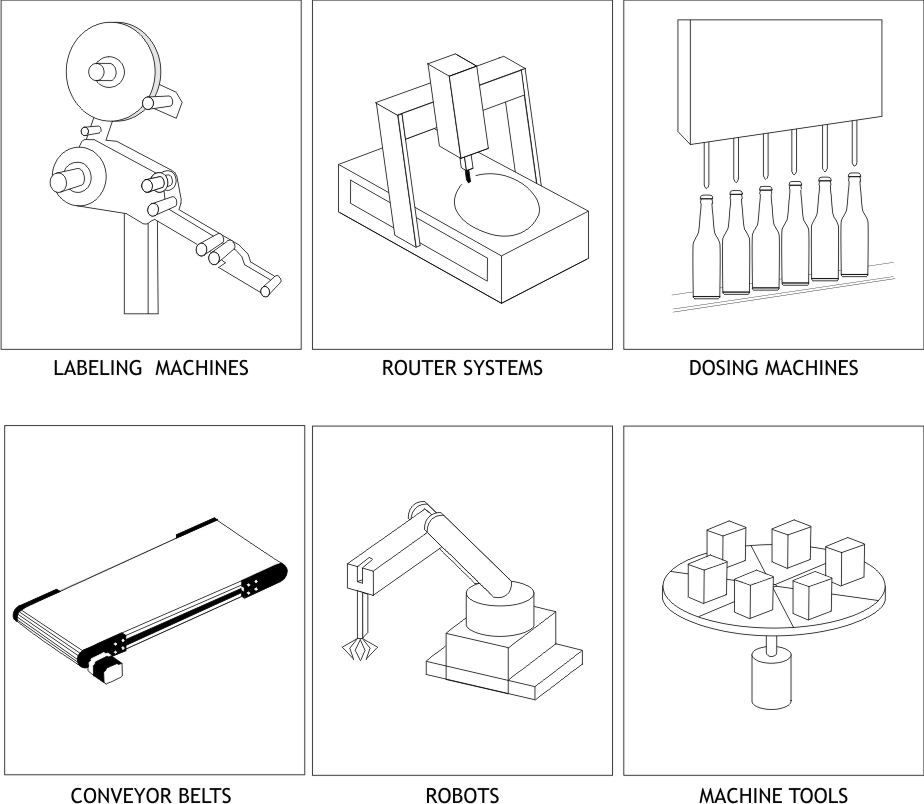 Most common machines typologies:


Packaging and labeling machines, angular and linear.


Packaging and dosing of powders and liquids.


Cutting machines for plastics, metals, wood, ceramics, glass, stone and leather.


Woodworking, metal working, PVC working machines.


Biomedical, analysis and laboratory instruments.


Screen-printing, pad-printing , converting machines.


Bending and metals forming machines.


2D and 3D printing systems.


Paper processing machines.


Pumps and valves.